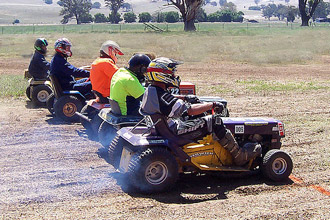 Some companies focus on a pretty package for their small engine-powered product. Paint, shiny trim, and flashy decals can make their product very eye-catching. How the product performs should be among the top criteria in a consumer's shopping list. And the small engine that powers the item is important in producing that product performance.
If your Lawn Mower, Lawn Tractor, Portable Generator, or Pressure Washer is not performing like it used to, here are some small engine repair tips to help you out.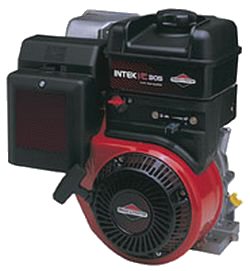 1.  All small engines are not the same. You may pay a little more to get a product with a brand name small engine like Briggs and Stratton, Honda, or Kohler. That's OK. These people make rugged, reliable engines. If properly maintained, they will keep performing well for years and years.
Some off-brand small engines don't stock repair parts, so what might be an easy fix for a better know small engine might be the "end of the line" for the off-brand engine,  and the lawn mower, lawn tractor, portable generator, or pressure washer it was powering. Bummer!
2.  Get genuine repair parts for your small engine-powered equipment whenever possible.  A small engine runs best with the parts that meet it's original design (unless you are into Lawn Tractor Racing). Some companies do a good business in providing parts that "will work" in various small engines. Without the original design plans, they have to guess at the specifications for the replacement parts they make. And variations from the original design specifications can result in less than optimum performance for you and your small engine.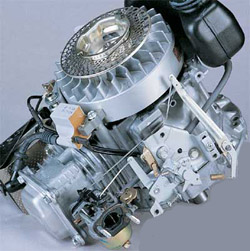 3.  Unless you are handy with tools, and understand how to maintain your small engine-powered equipment in accordance with the manufacturer's instructions, have a professional mechanic maintain your equipment on a regular schedule. Most manufacturers recommend regular maintenance every so many months, or so many hours of operation. Many people have their small engine-powered equipment maintained each spring, when we tend to become more active with such equipment. Regular maintenance can help your equipment last as long as it was originally designed to.
4. Regular maintenance of your small engine powered equipment will help it last longer, and that saves you money. Equipment that is not properly maintained will cost you money, either in repair bills or in the cost of having to buy a new piece of equipment. Who needs that? Do yourself a favor and let us help you with maintenance of your small engine powered equipment. Black Creek Services, Inc. provides thorough, reliable maintenance and repair for Lawn Mowers, Lawn Tractors, Portable Generators, and Pressure Washers.
5.  If you are having problems with your small engine-powered equipment, just call Black Creek Services, Inc.  904.449.3986. We can provide a FREE estimate.
We provide reliable maintenance and repairs in our Middleburg, Florida shop for clients living in Middleburg, Fleming Island, Green Cove Springs, Orange Park, and Jacksonville, Florida.
Black Creek Services can also provide pickup and delivery service for clients in our service area.
If you have questions, please call us 904.449.3986 or Contact us. We like to help people get their small engine-powered equipment running right again!