Pressure Washers make short work of many cleaning projects.
Home, private owner use Pressure Washer from Lowe's, Home Depot, or similar home improvement stores cost between $300 to $500.
Good, commercial grade Pressure Washers can be found for less than $1000.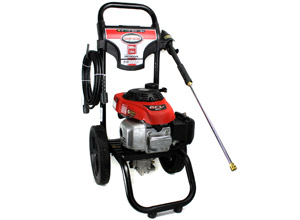 Both private use Pressure Washers and Commercial grade Pressure Washers may look nice, but the Commercial grade Pressure Washers are designed to last a lot longer.
Frequent causes of problems with Pressure Washers are old fuel, loose electrical connection, or the water pump.
Most private use pressure washers are built with a pump designed to last from 30 to 40 hours before the first operational problem happens. Then the bearings go out, and it locks up.
Unfortunately, the cost of a durable replacement pump is $150 to $200, and then there is the cost of labor for replacing the pump, and any other repairs to your pressure washer.
Of course, if clients just want to replace the failed pump with another one designed to only last 30 to 40 hours of use, we can do that too.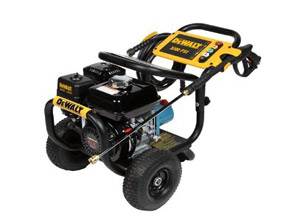 Let's see – $400 for a Pressure Washer that works for around 20 hours, that's about $20 / hour. If there is an equipment rental store in the neighborhood, people might save money by renting a Pressure Washer rather than buying one of their own.
But if you have a Pressure Washer and it isn't running, give us a call at Black Creek Services, Inc. 904.449.3986.
We have over 20 years of experience with small engine repair. We may be able to get your Pressure Washer running again at a cost less than buying a new one.
Often we find problems are fuel system from sitting too long, and we can fix those relatively easily, and for not much cost.
Black Creek Services, Inc. offers reliable Pressure Washer Repair, Portable Generator Repair, Lawn Mower Repair, and Lawn Tractor Repair in the Jacksonville Florida area. We're talking Jacksonville, Orange Park, Fleming Island, Green Cove Springs, and Middleburg, Florida.
Call 904.449.3986 to make an appointment to drop off your small engine powered Lawn Mower, Lawn Tractor, Portable Generator, or Pressure Washer at our Middleburg, Florida shop.
We also can provide pickup and delivery service for clients in our service area.
---
We like to help people get their small engine-powered equipment running right again!
---