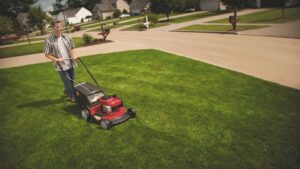 The days are longer, the lawns are growing like crazy – it's not the time to have your lawn mower or lawn tractor sputter and cough and not run when you go to cut the grass!
Black Creek Services performs maintenance on Lawn Mowers, Riding Lawn Mowers, and Lawn Tractors in the Jacksonville, Florida area. And we can perform repairs, if necessary.
Our service area includes Fleming Island, Orange Park, Green Cove Springs, and of course Middleburg, where our shop is located.
Black Creek Services 904.449.3986 offers equipment pick up and delivery service for people in our service area.
We also provide maintenance and repair service for Portable Generators, and Pressure Washers.
Black Creek Services 904.449.3986 can perform routine maintenance on your small engine-powered outdoor equipment, or repairs, as needed, to get your equipment ready to go, when you need it!
Cost: Payment required – Estimated maintenance service fee is based on type of equipment to be maintained.
– – Repairs and pickup and delivery service fees are in addition to maintenance fees.
– – Call 904.449.3986 for an estimate and to make an appointment for your equipment.
Contact Black Creek Services today or Call us 904.449.3986 to make your appointment to get your Outdoor Power Equipment Ready to Go when You are!