If you have a boat, be it a sailboat or a motorboat, you know that a clean hull helps your boat go through the water faster.
Because boat cleaning can mean some real work and take up a chunk of your day, many people use pressure washers to keep the hull of their boat clean, as part of their regular boat maintenance procedures.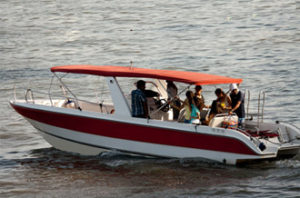 New boat owner and not sure how to start cleaning your boat?
Pressure Washers Direct provided this handy step by step guide for keeping boats clean and ready for a good time on the water – "How to Pressure Wash Your Boat and Trailer"
A pressure washer can really save time and work while cleaning your boat. If you haven't cleaned your boat with a pressure washer before, Briggs & Stratton made this helpful video about cleaning boats with pressure washers.
Is your pressure washer running well and ready to help you enjoy your time on the water in your boat?
If your pressure washer isn't running right, or not even running at all, call Black Creek Services 904.449.3986 to make an appointment to bring it to our Middleburg, Florida shop for service or repair.
Pressure Washer Pickup and Delivery service for Middleburg, Fleming Island, Orange Park, Green Cove Springs, and Jacksonville are available. Call Black Creek Services 904.449.3986 for details or to make an appointment.