Black Creek Services, Inc. offers mobile lawn mower repair and mobile lawn tractor repair in the Jacksonville Florida area.
We're talking Jacksonville, Orange Park, Fleming Island, Green Cove Springs, and Middleburg, Florida.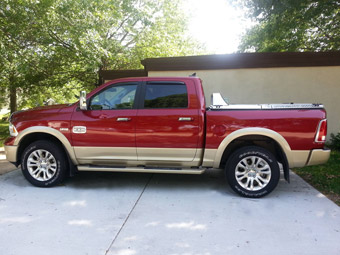 It is frustrating enough to have problems with your lawn mower or lawn tractor when you have a lawn to mow, but even worse when you have to load your mower or tractor into your truck and take it somewhere to get it fixed!
And even worse if you have to borrow or rent a truck to get your lawn equipment to where it can get worked on!
Black Creek Services, Inc. is a different kind of small engine service provider. We provide mobile (on-site) repairs and maintenance and real time diagnostics. If we need to perform the repair work in our Middleburg shop, we provide pickup and delivery service, too.
We can handle anything from routine maintenance service to more complicated repairs.
Call Black Creek Services, Inc. 904.449.3986 or Contact Us with your lawn mower or lawn tractor problems.
If you need mobile lawn mower repair or mobile lawn tractor repair, we look forward to helping you get your lawn equipment running well again!